®

Today's poem is "Vaudeville"
from Gold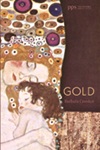 Barbara Crooker
's poetry has appeared in The Christian Science Monitor, The Christian Century, America, Sojourners, Seminary Ridge Review, The Anglican Theological Review, The Bedford Introduction to Literature, Imago Dei: Poems from Christianity and Literature, and Looking for God in All the Right Places. She is the recipient of the Thomas Merton Poetry of the Sacred Award and is the author of three previous books of poetry: Radiance, Line Dance, and More.
Other poems by Barbara Crooker in Verse Daily:
August 8, 2006: "Hummingbird" " He comes every day, in his crushed-emerald cape, flashing in front..."
July 11, 2004: "Walking in Monet's Gardens at Giverny" "with my husband of eighteen years, down a path..."
Books by Barbara Crooker:

Other poems on the web by Barbara Crooker:
Fifteen poems
Five poems
Three poems
Two poems
Two poems
Three poems
Three poems
Three poems
"Nativity"
Barbara Crooker's Website.
About Gold:
"Gold invoices the losses and worries of the last third of our lives: the deaths of old friends, the illness and deaths of parents, the breakdown of our own trusted bodies. And yet there is the abiding grace here of those moments when the plenitude of the world is incarnate in Crooker's elegant, accessible, and keenly observed poems."
—Robert Cording
"This collection of poems is pure gold, filled with the gold of fall, of leaf, of goldenrod, of Frost's 'nothing gold can stay,' of money, even of golden oils skimming the surface of a stew. . . . These compelling poems offer glimpses of the holy present in the natural world, in human love between child and mother, between wife and husband, and in living and dying."
—Jill PelŠez Baumgaertner
"It's gold, all right: Barbara Crooker's voice up close to us, the readers, catching colloquial glints. 'I'll show you what's really liquid,' she confides in a poem about the stock market crash. 'It's sunlight.' While acknowledging the truth of pain, in poem after poem Crooker puts her remarkable gift for metaphor at the service of praise."
—Jeanne Murray Walker
"In the woods and gardens of Barbara Crooker's poetry, 'the leaves go presto chango,' and so will you. I return to her poems for their magic of comfort in times of loss, for assurance that sweets remain and grow. She is the bird that stays to sing throughout the night when all the others have left for the winter."
—Paul J. Willis
Support Verse Daily
Sponsor Verse Daily!
Home Archives
Copyright © 2002-2013 Verse Daily All Rights Reserved