®

Today's poem is "The Parable of the Mustard Seed"
from Theophobia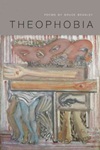 Bruce Beasley
is the author of six collections of poems, most recently The Corpse Flower: New and Selected Poems (University of Washington Press, 2007). His previous collection, Lord Brain, an extended meditation on neuroscience, cosmology, theology, and language, won the University of Georgia Press' Contemporary Poetry Series Award and was published in 2005. Beasley won the 1996 Colorado Prize for Poetry in 1996 for Summer Mystagogia, selected by Charles Wright, and the 1994 Ohio State University Press/Journal Award for The Creation. Wesleyan University Press published his books Spirituals (1988) and Signs and Abominations (2000). He has won fellowships from the National Endowment for the Arts and the Artist Trust of Washington and three Pushcart Prizes in poetry. His work also appears in The Pushcart Book of Poetry: The Best Poems from the First Thirty Years of the Pushcart Prize, as well as other anthologies including Lyric Postmodernisms: An Anthology of Contemporary Innovative Poetries; Under 35: The New Generation of American Poets; Under the Rock Umbrella: Contemporary Poets from 1951-1977; and American Alphabets: 25 Contemporary Poets. His poems appear widely in such journals as The Kenyon Review, Southern Review, New American Writing, Field, and Virginia Quarterly Review.
Other poems by Bruce Beasley in Verse Daily:
July 31, 2008: "A Cure for Dead Dogs" "As if time were a cure. As if all things..."
December 23, 2007: "Eye Contact" "As if bees are known for their pride...."
Books by Bruce Beasley:

Other poems on the web by Bruce Beasley:
Two poems
Two poems
Bruce Beasley's Website.
Bruce Beasley According to Wikipedia.
About Theophobia:
"Theophobia (excessive fear of God) is a fascinating project in its cosmological focus (where metaphysics and science meet the postmodern dread of belief) and strikingly contemporary metaphors of consciousness and gnosis ('speak in me/ through the X of Lexapro, its/ self-cancellable crux:/ tell me about light-from-light, serotonin-/ from synaptic-cleft,/ tell something about a long/ half life . . .'). The God puzzle is teased out in the characteristic richness and deep wit of Beasley's phrasing: the difference between God and his poet-petitioner is that 'between the sound of the g in God and the one in naught.' Like poetry and fate, God speaks oracles, codes, and puzzling actualities ('I am that I am') and prefers the zig-zag path. It's therefore appropriate that one of the book's dedications is from Proverbs 1:7 ('The dread of the Lord is the beginning of wisdom'). Because it suggests the possibility of the One, this book goes against the anti-theological thinking of our time: 'There's One who fractures off from light/ as light, I know/ and One (is that One You?) eternally begotten, so never not at just that instant being born.' This is a beautiful and necessary work for those who are that they are."
—Paul Hoover
"Beasley is, above all, a poet of spiritual ardor, a dyspeptic believer in the Geoffrey Hill mode ... Writing of Donne in a recent essay, Hill insists that for a certain breed of poet, style is faith, and Beasley may well be such a writer. His many allusions to the mystical esoteric – Meister Eckart, Julian of Norwich, the Gnostic gospels, and the Corpus Hermeticim (not to mention plain old Bible verse) – are evidence not merely of Beasley's learnedness, but also of his belief in the poem as a kind of heterodox spiritual exercise. He is a postmodern descendant of Herbert, Traherne, and Vaughn … there are few contemporary poets who can keep such august company … Like Robert Duncan, who was also powerfully drawn to Gnostic and Hermetic thought, Beasley's reading in mysticism has, above all, animated his lyrical acuity. He draws from these traditions not merely for their substance, but also to enhance his musical chops. And when he displays those chops, the results can be majestic … a fluency and rhetorical control that no other poet of his generation can match."
—David Wojahn
"An aura of the mystical has (to my ear) always hovered over certain aspects of the postmodern (and likewise over modernism) wherein any simple relation between the signifier and the signified has been systematically breached, and language has been honed to an unprecedented incisiveness aimed at inscribing surfaces beyond language and beyond the mind—an exercise in absurdity when it is not a form of prayer. Bruce Beasley's Theophobia is that rare (impossible?) thing: a prayer in the language of the illegible, wherein, 'As a kid I always thought it went / Our Father which aren't / in heaven, and sat / staring at His stained-glass throne, wondering / where instead He were.'"
—T.R. Hummer
Support Verse Daily
Sponsor Verse Daily!
Home Archives
Copyright © 2002-2012 Verse Daily All Rights Reserved