®

Today's poem is "An Old Story"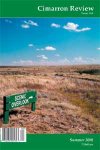 from Cimarron Review
Richard Hoffman
is author of the award-winning Half the House: a Memoir, and the poetry collections Without Paradise and Gold Star Road, winner of the 2006 Barrow Street Press Poetry Prize. He teaches at Emerson College and in the Stonecoast MFA Program at the University of Southern Maine.
Other poems by Richard Hoffman in Verse Daily:
October 3, 2005: "Refugee" " A man carries his door..."
Books by Richard Hoffman: Gold Star Road
, Half the House
, Without Paradise
,
Richard Hoffman's Home Page.
Richard Hoffman's Blog.
About Cimarron Review:
Poets in this issue: O. Ayes, Danika Stegeman, Henry Shukman, Steven Cramer, Jamie Macarty, Carrie Shipers, Linda Taylor, António Ramos Rosa, Christopher Matthews, Jeremy Gregersen, Anna Lowe, Matthew Siegel, Ellen Davis, Pamela Garvey, Patricia Fargnoli, Jeanne Minahan, Joanne Lowery, James Doyle, J.T. Ledbetter, Jesse Zuba, Nancy K. Pearson, Sally Dawidoff, Thomas Reiter, Susanne Kort, Davide Trame, Judy Kronenfeld, Landon Godfrey, Jamie McKendrick, Richard Hoffmane, Eugenio Montejo, Philip Alvaré, Lizzie Hutton, William Kupinse
Cimarron Review * 205 Morrill Hall * English Department * Oklahoma State University * Stillwater, OK 74078
Poetry Editors: Lisa Lewis * Ai * Alfred Corn


Other poems from Cimarron Review in Verse Daily:
May 10, 2008: "Tremble" by Marc McKee
February 14, 2008: "An Old Story" by Nicole Walker
February 13, 2008: "One Body" by Yerra Sugarman
December 8, 2007: "To the Future" by Lynn Levin
September 6, 2007: "Starting Small" by Carrie Fountain
September 5, 2007: "I Want to Live in a Paper House" by Sharon Black
September 4, 2007: "The Pitch" by Patty Seburn
July 29, 2007: "In My Next Life" by Noah Michelson
July 27, 2007: "Studies for a Portrait of a Father and Son" by Richard Lyons
March 23, 2007: "Nocturne" by Nate Pritts
November 22, 2006: "19 Chopin Waltzes" by Emily Fragos
November 19, 2006: "Waves" by Grace Schulman
July 30, 2006: "Shirley DeLis" by Martin Pousson
July 25, 2006: "Work Horse" by Kathryn Maris
March 23, 2006: "The Mystery of Pigeons Feeding in December" by Paul Benton
March 15, 2006: "Detour, Missouri" by Chad Parmenter
November 3, 2005: "A Catechism" by James Crizer
November 1, 2005: "My Personal Theory of Evolution" Richard Cecil
October 31, 2005: "In Fall" Doretta Wildes
July 9, 2005: "Sestina Inviting My Sister to Become a Pirate" by Sandra Beasley
January 9, 2005: "Love Poem" by Rebecca Aronson
January 8, 2005: "Ghazal" by Mimi Khalvati
July 4, 2004: "Morning Drive to Ijamsville" by Elizabeth Rees
March 21, 2004: "Starlings in the Bakery" by Jason Roush
March 18, 2004: "Displacement" by Constantine Contogenis
March 16, 2004: "He became a poet because he could not fly" by Adam Penna
July 21, 2003: "Written By Pavlov's Few, Sad, Last Surviving Dogs" by Susanna Roxman

Support Verse Daily
Sponsor Verse Daily!

Home Archives Web Monthly Features About Verse Daily FAQs Submit to Verse Daily Publications Noted & Received

Copyright © 2002-2008 Verse Daily All Rights Reserved